The pizza-loving superhero gang of Teenage Mutant Ninja Turtles will soon be available as playable characters in popular MOBA, SMITE, it's been revealed.
Leonardo, Raphael, Michelangelo, and Donatello all appear as skins in the all-new Teenage Mutant Ninja Turtles Battle Pass, which will be available in November. Purchasing the pass gives you instant access to Leonardo – a new Osiris skin – and through playing the game, you'll then unlock Raphael Loki, Michelangelo Mercury, and Donatello Sun Wukong.
The Teenage Mutant Ninja Turtle Battle Pass is chock full of content for dedicated fans of the series, including a Mouser ward skin and a global emote for whenever you want to say "Cowabunga!" For the most hardcore of fans, bonus prestige skins in the Battle Pass feature a unique 80's cartoon-inspired look for all four Turtles.

Players will also be able to become the Turtles' master, Splinter, or their arch-rival Shredder through this crossover event. Splinter Hachiman and Shredder Ravana skins will be available as separate purchases.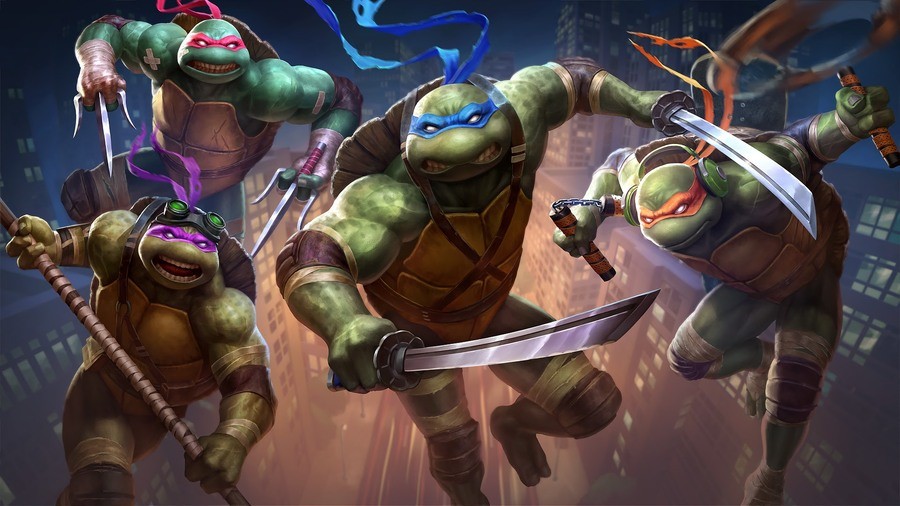 If you're yet to play SMITE, it's free-to-play on Switch and could well be worth a try. In our review, we said that «there's a slow grind to earn skins via the Season Pass, but the game itself is one of the best entries in the genre and it's right here on Switch – a cause for celebration and no mistake».
The TMNT Battle Pass' full reveal is set to be broadcast live on the official SMITE Twitch channel tomorrow at 3pm EDT.