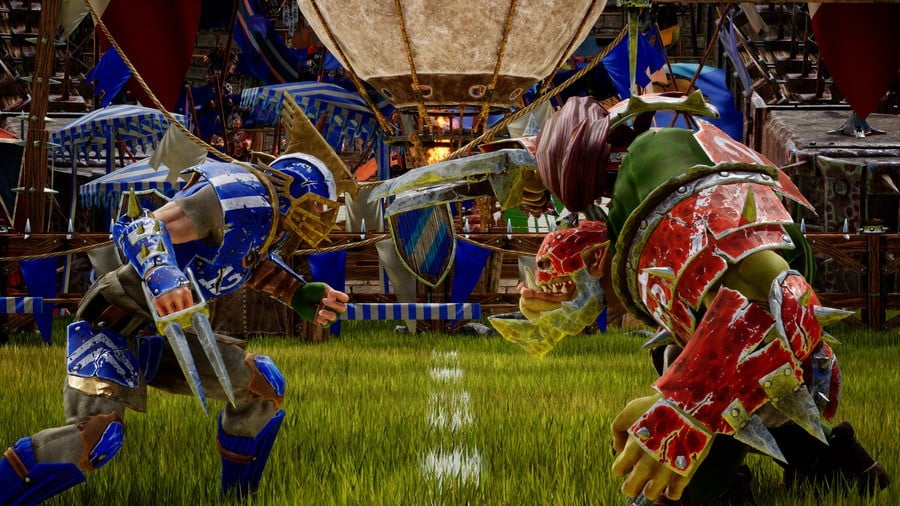 During Gamescom last year, Nacon and Cyanide Studios announced Blood Bowl 3 would be released on Nintendo Switch.
This is the third entry in the violent turn-based strategy series that takes place within the Warhammer Fantasy universe (and is based on the fantasy football board game of the same name). To tie-in with the Super Bowl, publisher Nacon has a shared a new trailer, advertising the best beer in the old world, Bugman's XXXXXX.
More interestingly, the PR reconfirmed the game is still coming to the Nintendo Switch in 2021:
«Planned for release in 2021, the game will be available on PlayStation 4, PlayStation 5, Xbox One, Xbox Series X/S, Steam and Nintendo Switch.»
When Blood Bowl 3 arrives, it promises to be «funnier, bloodier, and more spectacular than ever». At launch, there'll be a total of 12 teams available, including their own pitch and cheerleaders, along with Campaign and Multiplayer modes, and more customisation options than ever before.
Will you be checking out Blood Bowl 3 when it touches down on the Switch? Tell us down below.